Certybox – Skills Trainings, Study Abroad, MBA & Competitive Exams
August 25, 2020
2023-01-07 12:06
Certybox – Skills Trainings, Study Abroad, MBA & Competitive Exams
TAKE THE NEXT STEP IN YOUR CAREER
Access To 500+ Courses from 100 Instructors
Enhance your skills with best Online Courses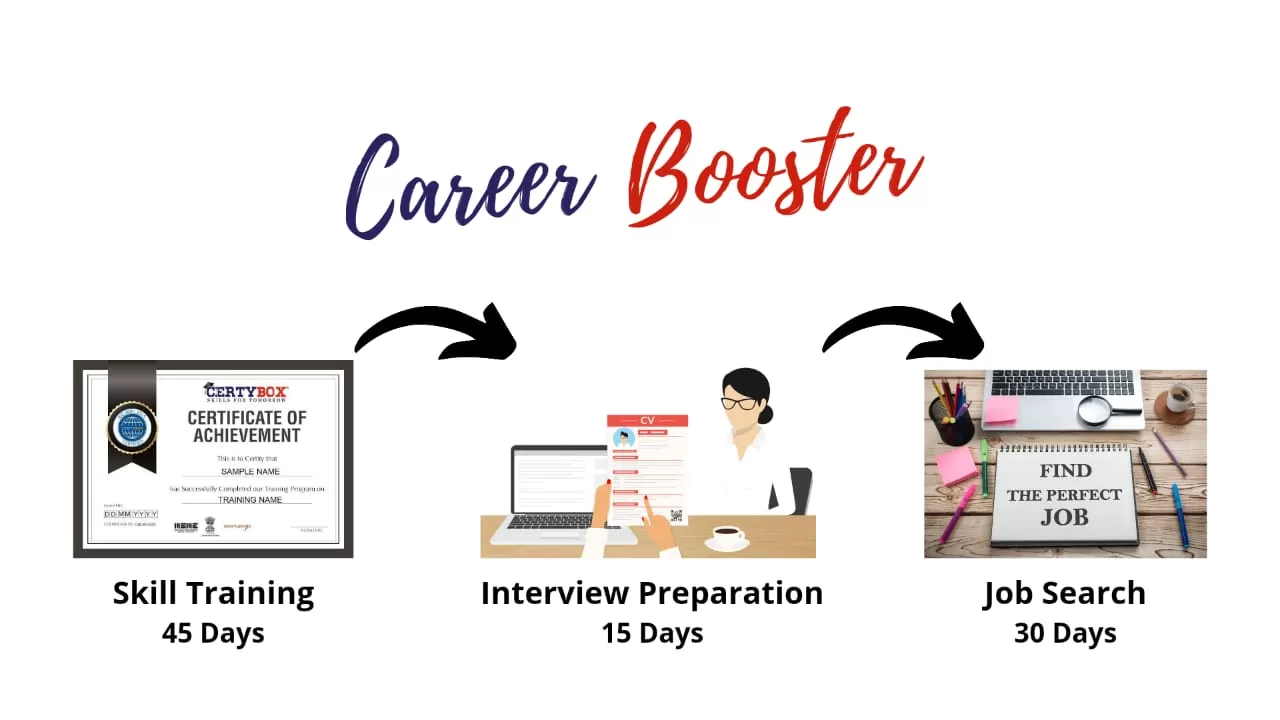 Master your SSC CGL preparation with SSC CGL online courses …
What you'll learn
SSC CGL online course promotes time management in the most effective manner. The online classes are the most reliable in imparting knowledge along with a wide variety of questions that are available on a single platform. SSC CGL online coaching helps to ensure the best preparation, minimises efforts and amplifies the result manifolds.
The overall score will see greater heights by taking the online course for SSC CGL.  You will be provided with the adequate practice of diverse questions in a time-bound setup. The questions will give you purposeful experience with a variety of questions so that you become confident to solve questions of variable difficulty
The online classes for SSC CGL will facilitate you with the most informative, reliable and best quality of study resources that describe the concepts in the syllabus with complete clarity so that you can understand and remember the concepts.
Path to success
Achieve Your Goals with Certybox
Become An Instructor
Top instructors from around the world teach millions of students on Certybox.
Get Free Consultation
Seek help from our finest  counsellors online and take your career to a new high.
People Say About Certybox
Great quality
I've had a great experience with them. Coordination was very smooth.I do appreciate that the course content was such highly qualified.
Aquiles Baila
Professor, Mexico
Quality Training
The certification took me from a Manager to a Senior Position with a good hike. All credit to the informative and easy-to-understand study material!
Arunava Das
Manager, Capgemini
Customer Support
I have enrolled for the HR program. Very good and fast support during my course. They know what you need, exactly when you need it.
Kebonye Dipebe
Student, Botswana
Excellent Coaching
I would like to thank Certybox for proving excellent coaching for certification courses. A big thankyou to them for guiding me in each and every step.
Rajat Jasuja
HR Professional, Noida