New Era in Digital World
June 10, 2019
2019-06-10 23:20
New Era in Digital World
New Era in Digital World
Fly to Flywheel
The marketing funnel is out; the flywheel model is in. Wait, the fly—what?
That's right. Flywheels are the new funnels, according to HubSpot. They're what businesses are going to need to experience growth in the modern era.
Flywheels build on the momentum you create when acquiring a new customer. Rather than losing momentum when a customer reaches the bottom of a traditional marketing funnel, the flywheel stores that energy and releases it. In this way, customers continue to fuel new growth for your business.
HubSpot's Marketing VP, Jon Dick, explains: "Funnels produce customers, but don't consider how these customers can help you grow. And all the momentum you built acquiring that customer? Gone. Each day, each month, and each quarter, we have to start new."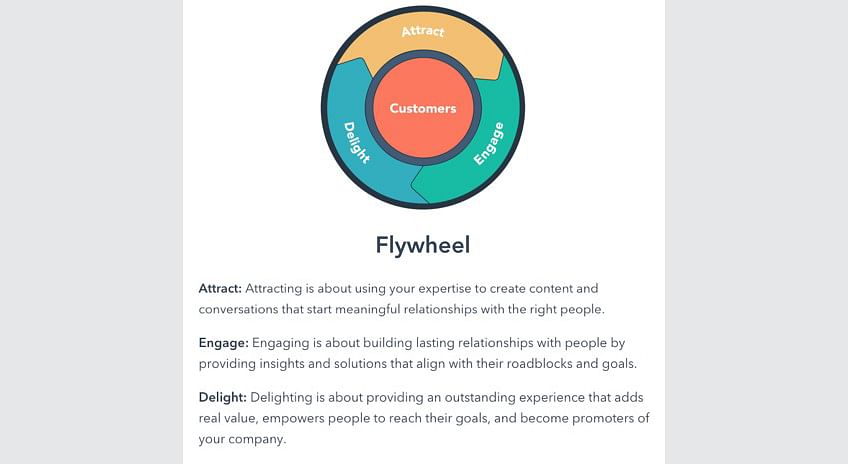 Source: HubSpot
As you can see, the flywheel puts customers at the center of growth. Digital marketing will revolve around the customer in every way, as businesses better understand the tremendous value of a happy customer.
Here's a look at the better ways businesses can build a customer-centric marketing strategy in the coming months.
Get (Even More) Personal
There is a good chance marketers know more about their customers than they do their extended families—and that's exactly how consumers want it these days. The more personalized your marketing, the better the experience for your customers.
Personalization, of course, is based on data. If you own a business, you probably have a lot of valuable data you can tap into—like customers' past purchases, buying behaviors, and shopping preferences.
Kevin Lindsay at Adobe says when it comes to personalization, we need to aim higher.
"There's so much more that we could do, and not just from the standpoint of squeezing more dollars out of consumers, but really living up to this dream of us creating experiences that are really awesome and really personal," says Lindsay.
He says we can do this by following the 4 Rs of customer experiences.
Source: Adobe
Data is a powerful force that drives personalization, and there are some awesome technologies that can help you deliver the intimate experiences customers so desperately crave. Such as…
Artificial Intelligence (AI)
Yes, artificial intelligence is not "new," but the ways in which you'll be able to use it for digital marketing. For example, if you want to create better experiences like we discussed earlier, you'll need to access and use customer data in real time, and AI can help you do it.
You can expect to see AI used to create personalized experiences on a large scale, like events with thousands of attendees or concerts with massive audiences. On a smaller scale, AI will assume more tedious roles in marketing. Digital marketers will spend fewer working hours testing email subject lines; machines will already know which one performs best, and teams can focus instead on creative work.
Single Grain calls this the next generation of marketing and advertising that puts the customer front and center:
Source: Smart insights
Programmatic
In combination with AI, programmatic technology will continue to put down roots as it expands from media buying into the ad space. You can expect to see two-thirds of global display adstraded programmatically.
For digital marketers, this is great news. Not only can AI and programmatic help you target your ads with wild efficiency, but also with the precision it takes to achieve one-to-one marketing at scale. This is my ultimate hope for the next year.
Programmatic display ads will give marketers the opportunity to enhance the customer experience that will be at the heart of digital marketing.
Conclusion
As we move into the next level, I'm excited to see how businesses alter their approach and grow with their customers. After all, what customers really want are amazing experiences, every time, and we now have the resources and technologies to deliver.