Data Science Job Guarantee Program
July 26, 2022
2022-10-08 17:12
Data Science Job Guarantee Program
Data Science Course Program
An Industry relevant Data Science Course with Job Gurantee!!
300+ hrs – 6 months Live online training
Overview
Data Science is an integrative discipline of science that uses scientific procedures, processes, algorithms, tools, techniques, & technologies to take out knowledge and information from huge amounts of unstructured and untuned data. Data science is correlated with machine learning, data mining, and big data fields.
This Data Science course is covered under the Certybox – a job guarantee or money back program. We will refund 100% of your paid tuition fee, excluding taxes, if you are not offered the Qualifying Position within 6 months of receiving the certificate of completion, subjected to the stipulated requirements and terms.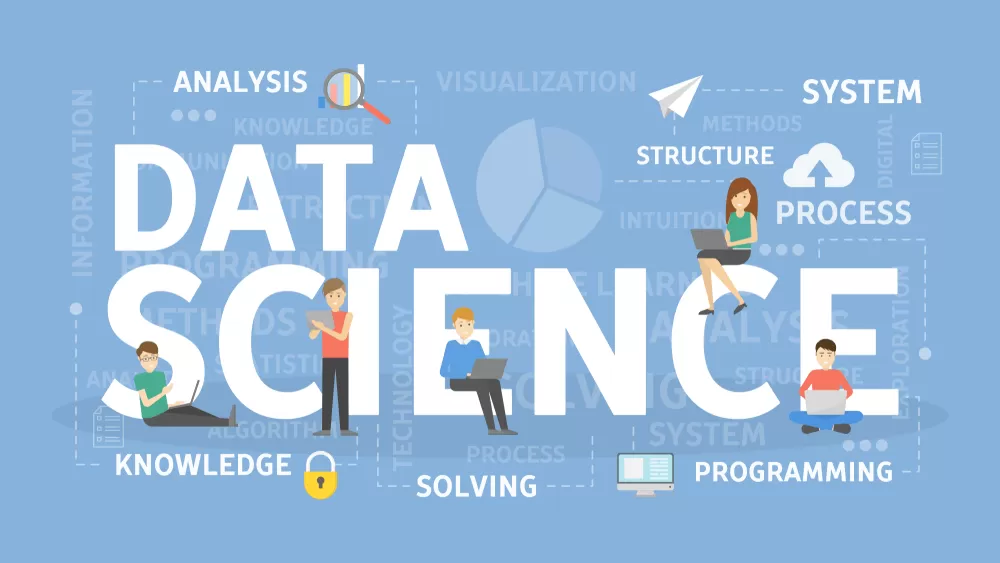 Curriculum
This is one of the best Data Science certification for candidates who do not have a programming background but want to acquire job oriented practical skills on a prominent open-source Data Science platform. After completing this course, you will be able to apply robust data science solutions for your organization's data management needs that are key to business decision making.
The course curriculum starts by introducing you with Building Blocks of Data Science covering data science foundations, concepts, and basic programming elements.
The next stage covers Data Visualization and Analytics (Excel, SQL & Tableau) elaborating on data extraction, manipulation, analysis, reporting, and building intuitive business dashboards.
Next, you will learn Python for Data science in two stages. The first one covers core Python, NumPy, and Pandas for data analysis. In the second stage, the course covers advanced data visualization using in-demand Python libraries. After this, you move to learn the highly valuable skills of Predictive Modeling and Machine learning including supervised and unsupervised learning. In the next stage, you learn Text mining and how to use it for Natural Language Processing (NLP).
Job Roles
Key Skills
Capstone Projects
Data Science Certification
Owing to our well established domain expertise and prestigious clientele in India and overseas, Certybox certification is highly regarded in the industry. 
You shall be awarded a certificate only post the submission and fair evaluation of mandatory project work, provided as a part of the course. 
There is no pass/fail for these assignments and projects. In case the assignments and projects are not up-to-the-mark, trainees are welcome to take help and support for improvisation. But no kind plagiarism will be tolerated during evaluation. 
There is no pass/fail for these assignments and projects, except MCQ tests. Our objective is to ensure that trainees get vital hands-on experience so that they are well-prepared for job interviews along with a performance at their jobs.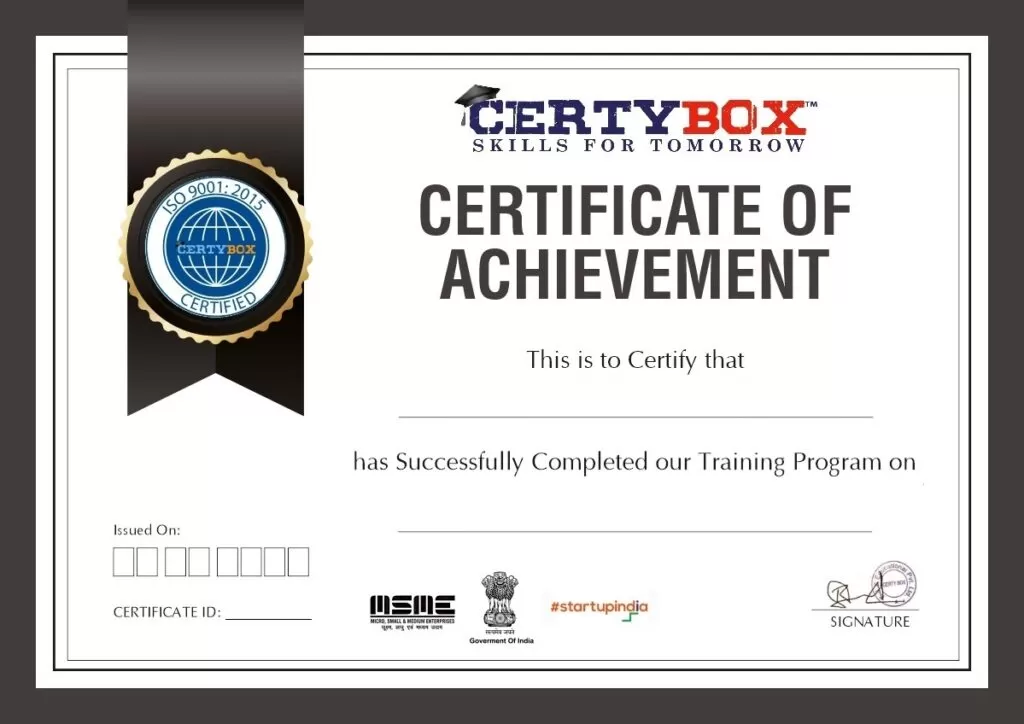 Need help? Call or Whatsapp us !!

A team of seasoned professionals will provide you personalized help for preparing CV and online profiles, based on your educational background and experience.
Interview Preparation
This will be followed by one to one interview preparation, guidance for career development tasks, and mock interviews (if required).
Job Referrals
We get different types of job requirements from various organizations, our clients, HR consultants and Certybox' alumni working in various companies.
Continuous Support
There will be continuous support from our side for as long as you need it. Most of our students do get multiple interview calls and good career options based on the skills they learn during the course.
Upcoming Batch - 16th Oct 2022